All Stories
Shakespeare in Hollywood - A No Holds Bard Comedy!
Jun 19, 2019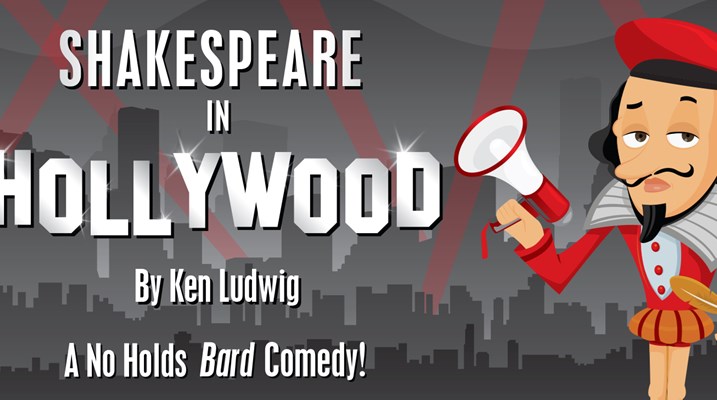 A No Holds Bard Comedy!
Rep 21 is back for its 13th and final season with Ken Ludwig's Shakespeare in Hollywood, a supernatural screwball romp, full of entertainment, and even a little bit of education.
Take the glitz and glamour of 1930s Hollywood, (populated by real-life, yet delightfully exaggerated, personalities of the movie scene), add a sophisticated German director with an artistic vision, a couple of misplaced supernatural beings, and one of William Shakespeare's most beloved comedies of all time, and you get Ken Ludwig's Shakespeare in Hollywood.
Max Reinhardt's problematic 1934 film production of A Midsummer Night's Dream is further complicated when Oberon and Puck, fresh from "A Wood Outside Athens", find themselves transported from the land of legend and classical myth all the way to Hollywood and in the middle of a suspiciously familiar story. Oberon may be the all-powerful King of the Fairies, but he has never dealt with ambitious starlets, prying gossip columnists, or the odious Will Hays, the all-powerful King of Censorship. When the enchantment of the silver screen meets the magic of Fairyland, all merry hell breaks loose, and we are treated to transformations, chase scenes, and the kind of havoc that only that certain love-juice can wreak.
The theatre is always a celebration of becoming rather than being. All living things change from second to second, and the theatre is very much a living thing, changing actively but imperceptibly from moment to moment. This season marks the final curtain for Rep 21. The Acting for Stage and Screen Program is moving away from its three years compressed in two years curriculum and will now offer six semesters of training over three years. As a result, Rep 21 is getting a face lift and will return in a new format in April 2021. Exciting news!
Thank you for your support over the past thirteen seasons. Again, this season, instead of charging admission we will be accepting financial donations in support of the Gathering Place.
Rod Carley, Artistic Director - REP 21
Artistic Director - Acting for Stage and Screen, Canadore College
#Rep21 #ShakespeareInHollywood #ActingForStageandScreen #Canadore #Theatre #SupportTheGatheringPlace #ExperientialLearning
#Commerce #Events #Experiential Learning #General #Media #Programs #Recruitment #Student Life #Theatre
---
---