All Stories
Canadore College West Parry Sound Campus Hosts Open House
Apr 20, 2017 | Canadore College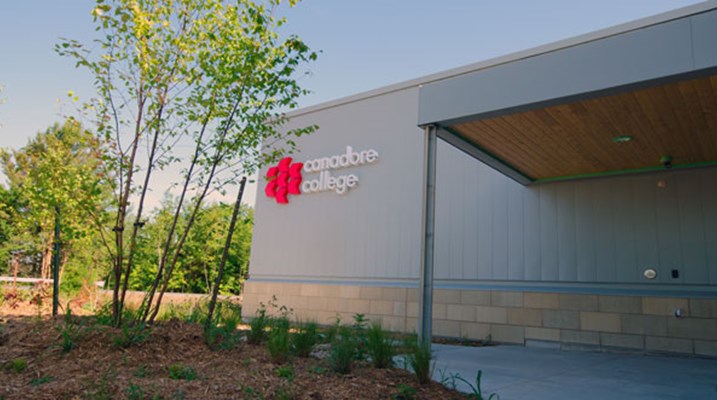 (PARRY SOUND, ONT.) – Tomorrow night, Canadore College will open its doors wide to welcome community members and showcase program offerings.
Prospective students, family members and the general public are invited to learn more about the campus, including full- and part-time programming and the community apiary.
"Our campus is truly community-minded," said Peter Istvan, West Parry Sound Campus Manager. "We live, learn, and play in Parry Sound and area, and we are training future generations to be able to do the same by fostering sustainability and creating opportunity within our beautiful community."
According to a recent report published by the Labour Market Group, the health care and social assistance industry in Parry Sound rates one of the highest vacancy rate at 31.2 per cent. Canadore College is responding to these employment needs with intakes of its practical nursing and personal support worker programs. Applications are being accepted for September 2017 and entrance awards are available for early registrants.
Everyone is welcome to come and explore Canadore's West Parry Sound Campus. Visitors will have the chance to meet current students and professors, tour classrooms and labs, speak with student success learning advisors and admissions staff, and more.
Date: Thursday, April 20
Time: 5 – 8 p.m.
Locations: West Parry Sound Campus, 1 College Drive, Parry Sound, Ont.
Canadore trains people through applied learning, leadership and innovation. It provides access to over 75 full-time quality programs and has outstanding faculty and student services. The College and its students add nearly $290 million to the regions of Nipissing and Parry Sound. Approximately 1,000 students graduate from Canadore each year, and they join 43,000 alumni working across the globe.
For more information, please contact: Jessica Charette at 705.475.2538 or jessica.charette@canadorecollege.ca; Carrie Richmond at 705.474.7600, ext. 5216 or carrie.richmond@canadorecollege.ca
---
---